What is Botox?
Botox is the only FDA approved treatment to temporarily improve the appearance of both moderate to severe frown lines between the brows, crow's feet, a forehead wrinkles in adults. Botox partially paralyzes the muscles responsible for these lines so the wrinkles cannot be continuously reinforced by underlying muscular contraction. With time, the wrinkles fade and you obtain a more youthful appearance.
Botox is a naturally-occurring protein made by the bacteria Clostridium Botulinum. It is manufactured and purified by Allergan Pharmaceuticals and has been used for cosmetic procedures since 2002. Because Botox is a relatively large molecule, it cannot be absorbed through the skin like many creams and other beauty products. It must be injected by a physician/healthcare professional with knowledge of anatomy, as well as appropriate depth and dose.
Botox competitors include topical creams, which simply do not address the source of the wrinkle, and plastic surgery, which is very invasive, painful and requires general anesthesia. Not to be confused with cosmetic lasers, Botox focuses on removing fine lines rather than evening the skin tone. The purpose of Botox is to restore elasticity and bring a youthful glow to the appearance of the skin.
What does Botox treat?
Wrinkles result from a combination of many factors including cellular changes that can occur over time, reduction of collagen, and damage caused by free radicals in the sun and the environment. When you frown or concentrate, the muscles between your brows contract, causing your skin to furrow and fold and when you squint, the muscles around your eyes contract and cause crow's feet. BOTOX® Cosmetic works beneath the skin's surface and targets the underlying muscle activity that causes frown lines and crow's feet.
There are many non-cosmetic disorders that can be treated with botox, including migraines and excessive sweating. It can treat disorders of the esophagus, the bladder, and almost all skeletal muscles of the head, neck, torso, back, and extremities.
What should I expect?
A Botox consultation and procedure take about ten minutes to complete.
You may begin to notice results within 24 to 48 hours for moderate to severe frown lines, with results lasting up to 4 months. Most patients see results on post-procedure day three and full results on post-procedure day seven.
Treatment requires minimal downtime or recovery; you'll be able to go about your normal routine immediately after you leave SDBotox.
The longer a patient has been receiving Botox injections, the less Botox they require. This is because the treated muscles decrease in size from inactivity and small muscles require less Botox than large muscles. First-time Botox patients typically see results that last between three-to-four months.
See Before and After Pictures of Actual Clients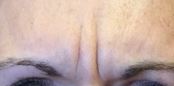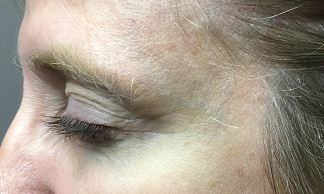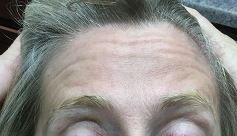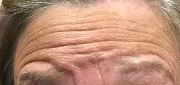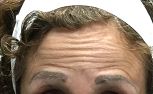 Request an Appointment today!